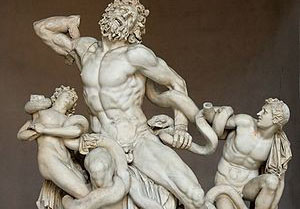 Art is exciting! It is also controversial and can mean different things to different people. In this course you will experience art through looking at the history of art and expression, while examining current trends and types of art. You will learn art terminology, critique artworks, write a research paper, create a piece of art yourself and finally, develop a presentation as your final exam.
You will view art by searching on the Internet and finding relevant sites, but watching YouTube and other videos, and by 'visiting' online art museums.
You will interact with other students through the Discussion Board and through the Virtual Classroom.
The course will consist of 18 major units, divided equally into two semesters. The final will be a special presentation that you design.
Ch.1 – What is art?
Ch.2 – Design, Graphic & Otherwise
Ch.3 – Public Art: Murals and Graffiti
Ch.4 – Art history overview. Art in a Changing World
Ch.5 – Criticism: Reading and Writing about Art
Ch.6 – Modern Art
Ch.7 – The Artist. Focus on the Individual
Ch.8 – Architecture
Ch.9 – Still life (Critique)
Ch.10 – Photography
Ch.11 – Creativity, the Artist and Genius
Ch.12 – Sculpture
Ch.13 – Craft, Folk Art
Ch.14 – Portrait
Ch.15 – Painting
Ch.16 – Art in Everyday Life
Ch.17 – Final Project
Understand that "Art is the Mirror of Mankind". Examine the various approaches to art and the materials and techniques employed. Classify selected works and their creators. Explore the historical development of painting, architecture and sculpture. Develop a familiarity with the visual language of art and the various media employed. Develop a fondness for art and history.