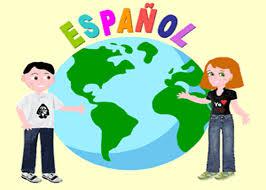 This course provides an introduction for learning the Spanish language. Topics covered include sounds, basic vocabulary, beginning grammar rules, and discussion of culture. Interactive presentations and notes provide the foundation for this course. Students are assessed through quizzes and tests.
Ch.1 – Las Actividades Familiares
Ch.2 – Más Actividades y Descripciones
Ch.3 – Ser o no ser
Ch.4 – Más Vocabulario de la Vida Diaria
Ch.5 – ¿Dónde está la fiesta?
Ch.6 – Todo El Mundo
Use of Spanish for communication. This course stresses the essentials of Spanish and it is to enable the student:
a) To develop speaking ability and writing skills.
b) To use Spanish grammar and vocabulary appropriately.
c) To increase student's readings skillsAfter completing the course, students will be able to:
a) Engage in conversations, provide and obtain information, express feelings and emotions, and exchange opinions. Understand and interpret written and spoken Spanish on a variety of topics.
b) Present information, concepts, and ideas to an audience of listeners or readers on a variety of topics.
c) Demonstrate an understanding of the practices and perspectives of the Spanish and Hispanic cultures, and make comparisons between these cultures and your own.
d) Reinforce and further your knowledge of other disciplines (math, science, art, etc.) through the use of Spanish.
e) Show evidence of becoming a life-long learner by using Spanish for your personal enjoyment and enrichment.