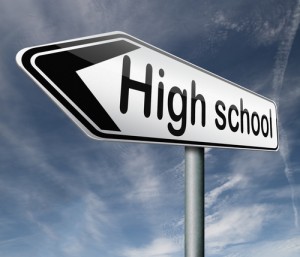 Educational standards are in a state of change in the United States, and both parents and educators are looking for a way to efficiently educate the future leaders of tomorrow.  American school children used to be at ahead of students in other countries, but over the past few decades we've been slowly falling behind other nations.  People are particularly concerned about getting teens a good high school education so that they're adequately prepared for adulthood.
Today it's possible for your teen to get their high school diploma online, and online schooling has an array of educational benefits.  Since online k-12 schooling is relatively new a lot of parents aren't sure what to look for in an online high school.  If you follow these tips when you're searching for the right online high school you're going to be able to find an institution that can give your teen the education they need.
Look for Accreditation
There was a recent story in the news about a young woman who thought that she had officially graduated from high school in 2006 since she took an online course to earn her high school diploma.  When she went to apply for colleges she was heartbroken to learn that the diploma she earned was fake.  If she had done some research she would have realized that the "high school" she earned her diploma at had zero accreditation from important educational organizations.  Look for online schools that are approved by the North Central Association Commission on Accreditation and School Improvement (NCA CASI) and the Southern Association of Colleges and Schools Council on Accreditation and School Improvement (SACS CASI), and be wary of other "accreditations" you see.
Learn About Teachers
A high school is only as good as its educators, and you should do whatever you can to learn about the teachers who will be educating your teen.  Get the names of the potential teachers and do a little research about them. Visit http://www.ratemyteachers.com/ (it isn't just for college students anymore, now high schoolers frequently post about their schools) and see what other students have to say about teachers.  If you can, talk to a few of them and ask them some questions about their job.  Ask why they got into teaching, what their favorite subjects and teaching methods are, and how they feel about their students.  The answers to those three questions can tell you everything you need to know.
Talk To Your Teen
Online high schools offer their students a lot more flexibility when it comes to pursuing their interests and passions.  Too many parents make the mistake of looking at high school as pre-college.  If you put too much focus on the importance of getting into a good college instead of learning about the world around them and expanding their interests, your teen is going have an unfulfilling high school experience.  High school should be a time where teens can explore different educational subjects so that they can think about possible career paths to take in the future.  Talk to your teen about subjects they're interested in, and find a high school that offers classes in the subjects they want to study.