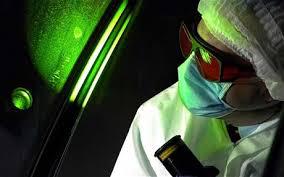 This course will help students to understand and appreciate the world of a crime scene investigator. This course contains real-life scenarios that show students the "Real CSI". Diverse learning activities are incorporated throughout the course. These include videos, interactive presentations, and labs.
Ch.1 – The Crime Scene
Ch.2 – Forensic Serology
Ch.3 – DNA
Ch.4 – Forensic Anthropology
Ch.5 – Famous Case Studies
Ch.6 – Forensic Toxicology
Ch.7 – Physical Evidence and Properties
Ch.8 – Legal System and Forensics
Ch.9 – Hairs, Fibers and Paint
Ch.10 – Prints
Ch.11 – Firearms and Toolmarks
Ch.12 – Document and Voice Examination
Ch.13 – Forensic Psychology
The purpose of this course is to give students an overview of the field of forensic science, including areas of trace evidence, DNA, firearms, drug analysis, etc. For students considering a career in forensic science, this course will provide useful information to help the student determine which particular area is of interest to him or her.