Obridge Ambassador® Program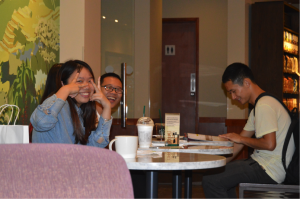 Obridge Academy, through its extensive partner network in China, is pleased to announce the Obridge Ambassador® program, where American students have the opportunity to interact with a Chinese native speaker! American students studying Chinese will be able to speak, text, share photos, and discuss topics connected to their Chinese language course. All Ambassadors are Chinese students living in China.
Students receive two 30-minute sessions per week for a total of 72 sessions per year. This represents 36 full hours! Students can perfect their accent, practice dialogues, and even sing songs (not required!). If you are enrolled in Obridge Academy's The World of Mandarin Chinese course you receive a discount, as do those enrolling multiple students. Activities are assigned based on the American student's proficiency level.
Start connecting today with an Obridge Ambassador® and begin improving!
Program components:
College age students in China
Twice weekly online meetings
Speaking practice
Texting ability through QQ and other Chinese texting apps
Special topics aligned to course content
Video connection, if desired
Friendly speakers interested in the United States
Call 866-611-9668 or go online at www.obridgeacademy.com to enroll.
Obridge Academy is a private school regionally accredited by AdvancED / SACS