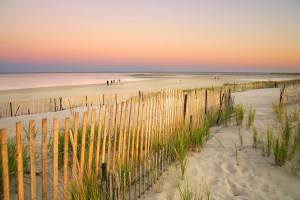 It doesn't matter if your teen is taking online high school courses or if they go to a traditional school, almost every teen views summertime as a time to relax and forget about school work.  There's nothing wrong with you busy teen taking some time to unwind after a long school year.  After nine months of meeting deadlines, doing homework, and balancing their school and social lives, they're ready to spend their summer doing as little as possible.
Your teen is going to want to relax, and as a parent it's your duty to make sure that they get more out of summer than a high score on their favorite video game.  There are some easy things you can do that'll help your teen get the most out of their summer experience.
Set Up a Job Shadow
Do you have a family friend that works in public relations?  Does your friend from the gym work in engineering?  You could be using some of your friends to teach your teen about the possible career paths they could take after college.  See if any of your friends or family members work in an industry your teenager is interested in working in, and then ask them if they'd be willing to let your teen come in to work with them for a day or so.  If you don't have any personal connections, call a local professional association of whatever industry your teen is interested in to see if they can help you set something up.
Plan a College Visit
Your teenager is going to be ready for college before you know it, so it's never too early to start taking your teen to tour other college campuses.  It's much easier for your teen to make a sound decision on what college they'd like to attend after they visit it, so ask your teen about any colleges they're interested in so that you can plan a trip.  Most admissions departments are more than willing to give private tours to students, but if you call ahead you may be able to attend a group tour.
Encourage Them To Work
Summer jobs help teens build experience in the working world, and also help them learn essential life skills like money management and workplace responsibility.  It's a good idea for your teen to get a summer job even if you're financially well off, the experiences they have will be worth more than a paycheck.  Help them find a part-time job that gives them enough hours, but is also flexible enough for them to have some time-off.  Snagajob.com is a great job hunting website that has a lot of jobs that your teen could qualify for.